Integrate Your Brand In Seconds
Choose from many carefully handcrafted themes and adjust it to your needs in seconds. Just swap in your logo, colors, fonts, shadows and corner radiuses and watch how over 100 screens gets adapted automatically.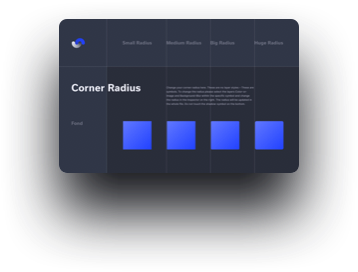 01
Rapidly Build Your Design System
The complete design system is already set up right in Sketch. You just need to make it yours. Smoothly adapt all elements based on your specs in a fraction of a time.
02
Keep Your Designs Fully Consistent
Consistency is key. You know that already. But when it comes to keeping designs consistent you gotta have stamina. Shift has got your back, concentrate on the important things instead.
03
Save Tons of Production Time
Producing designs can take lots of time. That's why there are so many different modules and app topics right built in. We all know that time is money. So start saving money.
04
Super-easy to
Change Styles
Organized Nested Symbols & Overrides
Auto-Updating
Styleguide
Adjustment
Canvas
Predefined Resizing
Constraints
Free Web Font
& Icon Set
Established
Prototyping Flows
For iPhone X/XS
and iPhone 6/7/8